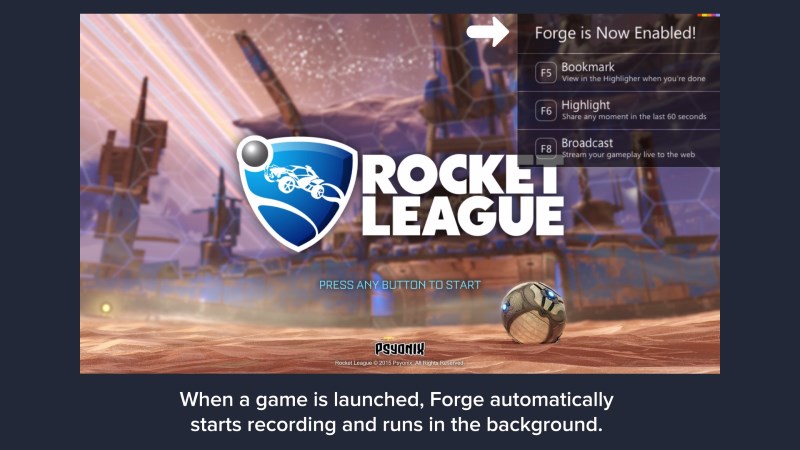 Twitch and YouTube Gaming may have popularised live streaming of video games, but there still aren't many options for casual players looking to jump on the bandwagon. Forge – which is still in beta but will always be free, claims the company – added a new functionality this week which it says brings "the easiest way to livestream on Twitch or YouTube".
Unlike other tools that have you picking from various options before you can actually begin to stream, Forge wants live streaming to be a simple venture: hitting F8 on your computer while playing the game to indicate you wish to go live, choosing from Twitch and YouTube on the next page and then giving your stream a title. That's about it. The app is available for Windows 7, 8, and 10 computers only.
"Forge eliminates the need for extra hardware and tinkering with settings – your system and network connection will be detected automatically and Forge will choose the best streaming settings," the company wrote in a blog post.
That is what Forge did when it started back in February. It would run in the background and automatically record the last 60 seconds of gameplay. And whenever players had the "wow" moment, they could hit up a single keystroke – F5 – to bring up an in-game highlighter to pick a clip from those 60 seconds.
Nvidia's GeForce Experience software – which has provided a simple solution for owners of its graphics cards for a while now – is an alternative to consider, though it still hasn't added support for YouTube Gaming.